Gulfwind Homes is the vision of a group of seasoned home building professionals. Michael Willenbacher, President, has been building homes in the Tampa market for more than 30 years. A few years ago he decided to create a home building company of his own and reached out to his network of industry experts to assist him.
The team Michael assembled at Gulfwind Homes has experience in all facets of residential construction. They have worked for building companies of all sizes and have now come together with the shared dream of creating craft-built homes that they would be proud to call their own. They are budget smart and quality dedicated. They know how to build a home right, on budget, on time and would welcome the opportunity to build one for you.
Our goal is to build a home that not only meets your needs but surpasses your expectations. To us this is what is so exciting about the homes we build. The team has a love for the building process, believing there is nothing more satisfying than handing you the keys to your one-of-a-kind new home.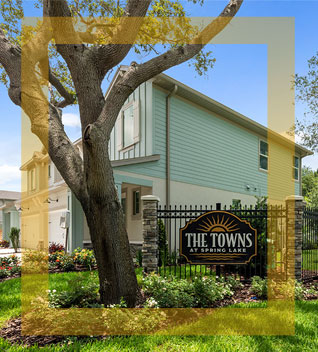 As a craft builder of affordable luxury homes, our goal is to create a home for you that is singular in its design and construction excellence. Beyond the sticks and bricks, our love for what we do, and our commitment to being the best, compels us to provide you with an outstanding customer experience throughout the homebuilding process.
At Gulfwind Homes, our decades of experience have taught us that there is no such thing as good enough. For that reason, we purposely build a limited number of homes each year. We employ and partner with talented and experienced craftspeople. We take the time to thoroughly inspect every aspect of your home's construction, and we only put our stamp of approval on your home when it truly meets our high standards. That is our promise to you.
For more than 30 years Michael Willenbacher has been planning, developing and building many of the Tampa Bay areas successful new residential home communities. Michael is a licensed Florida Real Estate Agent, Certified Class A General Contractor and a graduate of Florida Atlantic University with a degree in Management and Marketing. His experience as a homebuilder and developer has given him hands-on construction, product management, budgeting and cost control skills.